There are now many ways to explore the exciting work of William Pye...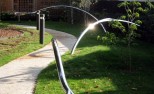 New 'Work In Progress' section
An exciting new addition to the site showing all the projects that Pye is working on in their various stages of completion.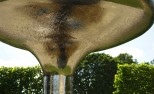 Explore geo-location
Discover Pye's public works via Google Maps, see where his pieces are in relation to you.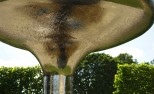 Browse 158 pieces from Pye's portfolio
Browse through all of Pye's pieces by size, date, location and concept.
See Pye's work come to life
Pye has collected many hours of footage of his pieces over the years and now some of these movies are available to view.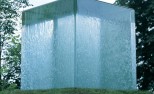 Find out what's going on
The latest news covers topics relating to Pye's latest shows, exhibitions, talks and events.
New book


William Pye: his work and his words

This book covers the whole of his creative career, from childhood to the Royal College of Art in the mid sixties, his post-student days up to the early eighties, and his work post-1984, up to the present, with water as an integral and essential element of his sculptures.
Works for sale
Starbursts
The Sainsbury Laboratory is a plant research centre completed in 2011, set in the University of Cambridge's Botanic Garden. Four Starbursts have been set at ground level within the paving in the courtyard. Water is jetted from below and bursts onto discs of glass, where the droplets cling on and travel outwards, and eventually drop away. A beam of light is directed upwards within the jet and LED lights around the circumference, with programmable colour changes, illuminate the water across the...